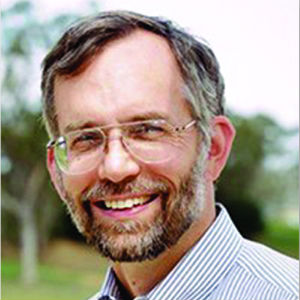 2009
Dr. David Phalen
Dr. David Phalen currently serves as an associate professor at the University of Sydney. He is the director of the Wildlife Health and Conservation Centre in New South Wales, Australia where he established the Avian Reptile and Exotic Pet Hospital, the only university-based facility in Australia dedicated entirely to the care of birds, exotic pets, and wildlife.
David received his DVM from Cornell University in 1983. After graduation he became a small animal and exotic pet practitioner, but during this time he became frustrated with the lack of information available to practitioners about avian medicine, particularly information regarding infectious diseases. Therefore in 1992, Dr. Phalen completed a PhD program in veterinary microbiology at the Schubot Exotic Bird Health Center (Department of Pathobiology at Texas A&M University) focusing on infectious diseases of birds.
Dr. Phalen became board certified in avian medicine in 1996. He served as assistant director of the Schubot Center from 2000-2006 and associate professor in Texas A&M University's (TAMU) zoological medicine service from 2002-2006. Dr. Phalen has worked with graduate students, residents, and honor students at TAMU and the University of Sydney, and he has been a co-investigator on a variety of projects. Study topics have included psittacid herpesvirus, columbid herpesvirus, falcon adenovirus, iron storage disease, Mycobacterium avium, Macrorhabdus ornithogaster (avian gastric yeast), and avian polyomavirus.
Dr. Phalen has presented over 200 times at continuing education programs and avian meetings in the United States, Europe, and Australia. He has also presented at over a 100 meetings of pet bird owners. He has been a particularly strong supporter of the River City Bird Club, The Alamo Exhibition Bird Club, and the National Parrot Rescue and Preservation Foundation (NPRPF). As the result of his contributions to these clubs, they have raised and donated over $40,000 in scholarships for veterinary medical students interested in avian medicine. Upon leaving TAMU, a scholarship was established in Dr. Phalen's name by the NPRPF.
Dr. Phalen has written chapters in avian medical textbooks, and he is the co-author of numerous scientific manuscripts. He has also served as an assistant editor of the Journal of Avian Medicine and Surgery, and since 2006 he has served as an assistant editor of the Association of Avian Veterinarians Australasian annual conference proceedings.