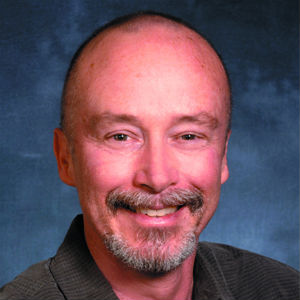 2010
Dr. Keven Flammer
Dr. Keven Flammer is a professor of Companion and Wild Avian Medicine at North Carolina State University College of Veterinary Medicine where he has mentored and inspired many veterinary medical students, interns, and residents. He also currently serves as the College's acting Associate Dean and Director of Academic Affairs.
Dr. Flammer obtained his bachelor's degree in Biology at the University of California at Los Angeles, and he earned his Doctorate of Veterinary Medicine from the University of California at Davis. Dr. Flammer's specialty is companion avian medicine, including aviculture and pediatric medicine. He became a diplomate of the American Board of Veterinary Practitioners in 1993.
In 2008, Dr. Flammer was awarded the Association of Avian Veterinarians Lifetime Achievement Award for his extensive and profound contributions to the field of avian medicine. His research focus has included studies on the pharmacology of various antimicrobial drugs such as doxycycline, enrofloxacin, voriconazole, and azithromycin. His research has also been essential in helping avian veterinarians understand and control infectious diseases, particularly those caused by bacteria, Chlamydophila psittaci, and fungi like Aspergillus fumigatus.