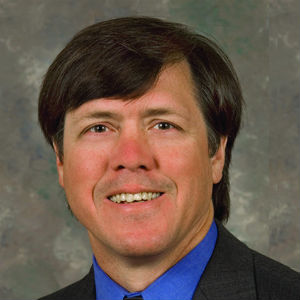 2011
Dr. Thomas N. Tully, Jr.
Dr. Thomas N. Tully, Jr. is a professor in the Veterinary Clinical Sciences department and section chief of the Bird, Zoo and Exotic Animal service at Louisiana State University (LSU) School of Veterinary Medicine. Dr. Tully is a diplomate of the American Board of Veterinary Practitioners (Avian) and the European College of Zoological Medicine (Avian).
Dr. Tully graduated from LSU in 1982 with a bachelor's degree in Animal Science. After earning his Doctorate of Veterinary Medicine from LSU in 1986, he practiced as an associate veterinarian in Florida and Louisiana. Since 1987, he has been on the faculty at the LSU School of Veterinary Medicine. Dr. Tully has mentored Louisiana State's student chapter of the Association of Avian Veterinarians for 24 years. He prides himself on teaching students by example, using a compassionate "bed side" manner to educate owners on their ability to improve their pet's quality of life.
Dr. Tully has always promoted scientific investigation, and he is known for presenting research with practical clinical applications. For instance his master's degree involved studies on testing companion birds for Chlamydophila psittaci. Over the years, his research team has collaborated with veterinarians, veterinary specialists and research scientists to investigate ophthalmic, dermatologic, pharmacologic, cardiac and surgical problems of birds.
In addition to training students, clinical work, and research, Dr. Tully has written and edited numerous texts. He is the co-editor of Manual of Exotic Pet Practice, Ratite Management, Medicine and Surgery, Handbook of Avian Medicine, and A Technician's Guide to Exotic Animal Care. He is also co-editor-in-chief of the Journal of Exotic Pet Medicine.