Editor's note: The bird community lost Liz Wilson when she passed away on April 13, 2013. Please visit our dedication page for her full biography, photos and comments from her colleagues.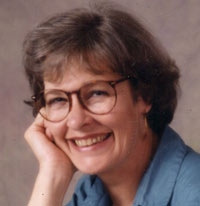 Liz Wilson is a certified veterinary technician (CVT) and a Parrot Behavior Consultant who has been living and working with parrots for over 40 years. She wrote the Parrot Psychology column for Bird Talk Magazine, and has authored or co-authored eight textbook chapters on parrot behavior.
She has two books of article reprints,the Handbook of Avian Articles – Vol. II & I, which can be ordered through her website. She is retired now, and not taking new clients.