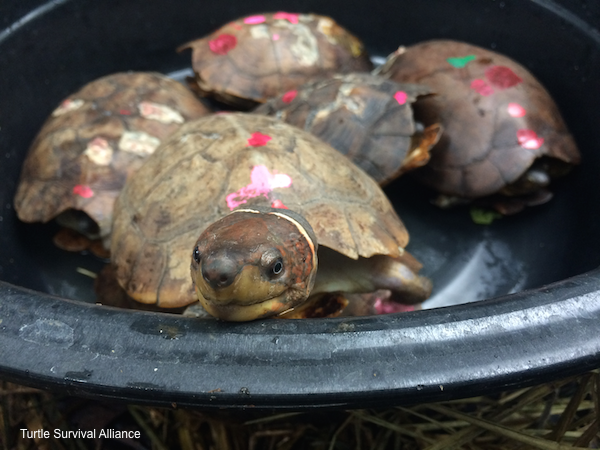 What's Next?
Efforts are underway by turtle and conservation groups to draft a letter from the International Union for Conservation of Nature Tortoise and Freshwater Turtle Survival Group to the Philippine Authorities (Department of Environment and Natural Resources – Manila and Palawan) supporting and praising the enforcement work carried out by the Philippine government, which led to the seizure in June as well as the collaboration between the Katala Foundation and the government. This document may serve to promote prosecution of the poachers.
Visiting Europe in September? Katala Foundation staff will attend the European Association of Zoo and Aquariums Annual Conference in Wroclaw, Poland and they will be on hand to answer questions.
Although supplies are not currently needed, financial contributions are still needed for this conservation effort. To learn more visit Turtle Conservancy and the Turtle Survival Alliance. These worthy organizations are entirely separate with independent funding.