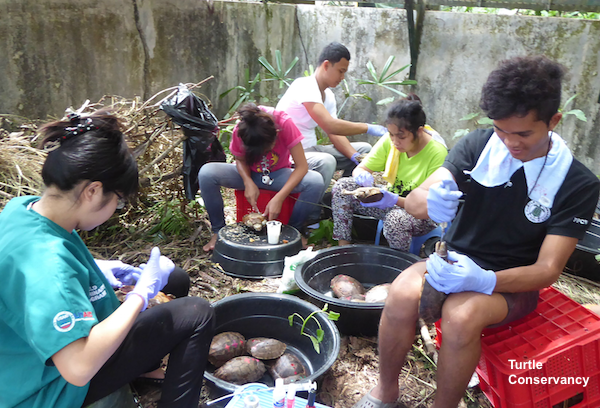 Volunteers to the Rescue
Roughly 2,400 turtles were deemed healthy and were immediately released. Approximately 1,000 live turtles were not so fortunate and required intensive medical care. Crisis organization and management of volunteers were jointly managed by Turtle Conservancy and Turtle Survival Alliance.
Shown here, veterinarians and veterinary technicians examine and treat turtles.