Call for nominations
The T.J. Lafeber Avian Practitioner of the Year Award Committee is now accepting nominations for the 2018 T.J. Lafeber Avian Practitioner of the Year.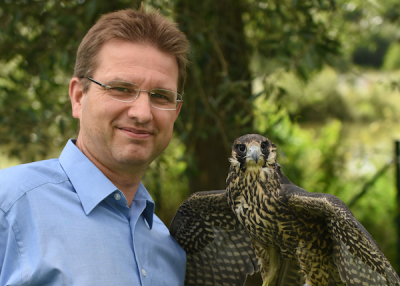 Award criteria
The T.J. Lafeber Avian Practitioner of the Year is an outstanding practitioner that has advanced the quality of health care for companion birds. This award is given annually, or at the committee's discretion. Important criteria for this award include:
Clinical excellence
Innovation
Promotion of the profession
Contributions to the knowledge base
Caring and compassion to their patients and clients
Submit a nomination
Nominate an inspiring avian veterinarian today. He or she could win a $1000 cash prize. Submit nominations by Sunday, June 17 11:59 PM CST.
Stay Tuned:  The 2018 Awardee will be announced at ExoticsCon 2018.
Past awardees
Visit Lafeber.com for a list of previous Award recipients.
Did you know?
The T.J. Lafeber Avian Practitioner of the Year is nominated by their peers. The Awardee is not, and has never been, selected by Lafeber Company.
Once all nominations are received, the Award Committee narrows the field to a list of finalists.
All nominations are equally weighted. A veterinarian that has received multiple nominations does not have a higher chance of being selected as a finalist by the Award Committee than an individual with a single nomination.
The autonomous Award committee, consisting of Association of Avian Veterinarians members, is led by Dr. Thomas Tully, Professor and Chief of the Zoological Medicine Service at Louisiana State University School of Veterinary Medicine. A Lafeber Company Veterinary Consultant, who does NOT a vote on the Award recipient, manages Committee paperwork and scheduling only.
Questions or concerns
Contact the Committee Administrator with any questions or concerns.