Free UPS shipping for orders over $50 in US and Canada only excluding PO boxes, Alaska, and Hawaii. View worldwide availability.
Product of the month
It's Our 50th Anniversary!
In the early 1970s, Dr. Lafeber began experimenting with a pelleted food for birds. Initially, he made the pellets on a small mill in the rear of his animal hospital. Fifty years later, we're proud to say that we offer a full line of Premium Daily Pellets formulated by top avian veterinarians and avian nutritionists. Our Premium Daily Pellets are made in small batches at the Lafeber family farm in Illinois. Each pellet is a high-quality blend of human-grade ingredients, including essential vitamins, minerals, amino acids, and balanced omega 3 and 6 fatty acids.
Happy Birthday to the food that started it all!
Featured Products
All Bird Food
Food by Bird Type
Small Mammal Food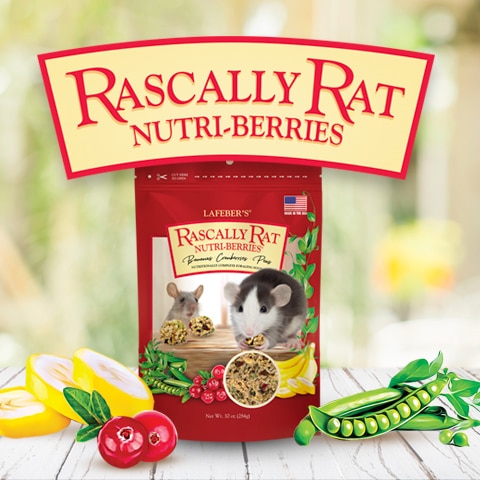 Rascally Rat Nutri-Berries