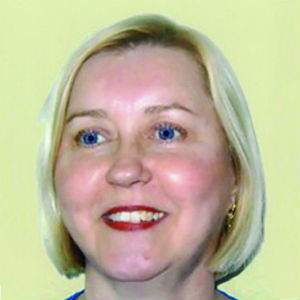 2002
Dr. Teresa Lightfoot
Dr. Teresa Lightfoot received her DVM from the University of Missouri in 1980. She completed an externship at the St. Louis Zoo, and has been practicing in Florida since 1980. Dr. Lightfoot currently practices at Blue Pearl Specialty & Emergency Medicine for Pets in Tampa, Florida. She has also served as the staff veterinarian for the Suncoast Seabird Sanctuary since 1987. Dr. Lightfoot is a charter member of the American Board of Veterinary Practitioners—avian specialty and she currently serves as regent for this specialty. Dr. Lightfoot served on the Florida Board of Veterinary Medicine from 1995 to 1999, and served as Chair from 1997-1999.
Dr. Lightfoot is the owner of Exotic Veterinary Seminars and she has authored over 100 articles on avian and exotic species including the multi-media CD-ROM, Exotic Companion Animal Surgeries. Dr. Lightfoot is a co-editor for Clinical Avian Medicine and the European-based Exotic Pet Medicine Text. She is co-author of Exotic Pet Behavior, an editor of the Journal of Avian Medicine and Surgery and a reviewer for the Journal of Exotic Pet Medicine and Exotic DVM.
Dr. Lightfoot lectures frequently on avian and exotic medicine and surgery both nationally and internationally. She is the recipient of numerous awards, including the Association of Avian Veterinarians Gold Star Award in 1998, the Florida Veterinarian of the Year award for 2000 and the 2001 Exotic Veterinarian of the Year awarded to her by the International Conference on Exotics. Dr. Lightfoot has a special interest in avian systemic mycoses and avian neoplasia. Her current research includes the study of captive raising methods and their effect on psittacine behavior.