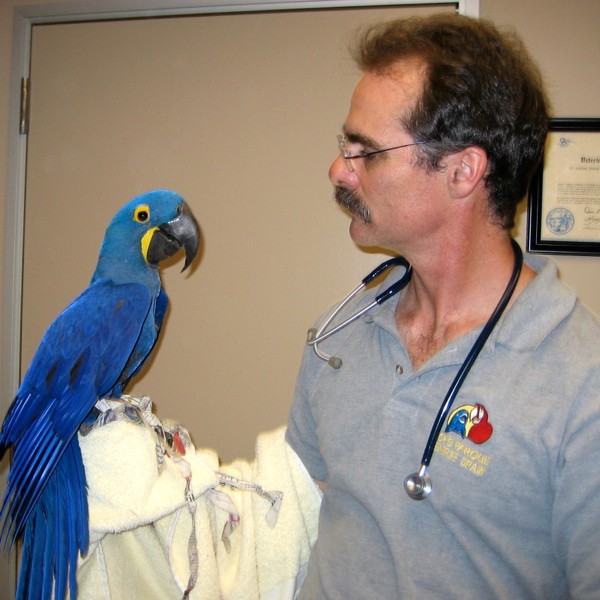 2003
Dr. Brian Speer
Dr. Brian Speer is the owner and the director of the Oakley Veterinary Medical Center and the Medical Center for Birds in northern California. Brian received his DVM degree from the University of California at Davis in 1983. Board specialty status was earned through the American Board of Veterinary Practitioners in 1996, and certification in the European College of Avian Medicine and Surgery (ECAMS) in 1999. Brian is also the recipient of the Speaker of the Year award for the North American Veterinary Conference, 2006.
Brian has served as chair of the Aviculture Committee for the Association of Avian Veterinarians (AAV), on their board of directors, and is 1999-2000 past-president. He currently chairs the Aviculture committee for the AAV. In addition, Brian serves as a consultant for the Veterinary Information Network.
Brian is well published in the AAV annual proceedings, has served as guest editor for the journal Seminars in Avian and Exotic Pet Medicine, Veterinary Clinics of North America, and has authored chapters in several recent veterinary medical texts on a variety of avian medical topics. He is a co-author of The Large Macaws and Birds for Dummies.