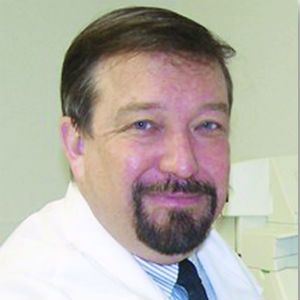 2008
Dr. Robert Dahlhausen
Dr. Robert Dahlhausen has practiced 100% avian and exotic animal medicine for the past 25 years. His current practice, opened in 1992, is called the Avian and Exotic Animal Medical Center in Cincinnati, Ohio. Bob received his DVM from the Ohio State University in 1983.
Dr. Dahlhausen has lectured on both a local and professional level, and he also leads a lecture and laboratory series on avian medicine for the University of Cincinnati veterinary technician program. He has also served as a veterinary consultant for USDA, APHIS, and REAC since 1990, providing evaluation of exotic animal facilities, and performing exotic animal restraint and capture for seizure.
He is the founder of the first Midwest Avian Research Expo (MARE) in Cincinnati, Ohio. This annual event raises funds over $500,000 for avian medical researchers. Dr. Dahlhausen also founded Research Associates Laboratory, Inc., now known as Veterinary Molecular Diagnostics, Inc. This laboratory practiced the first commercial application of molecular diagnostic methods in veterinary medicine. Infectious avian disease is a field of special interest for Dr. Dahlhausen and he has studied proventricular dilatation disease (PDD) in his practice and laboratory. It was his research that led to the use of COX-2 inhibitors in the management of affected birds.