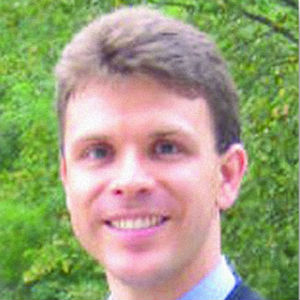 2005
Dr. M. Scott Echols
Dr. M. Scott Echols practices throughout the United States working in various hospitals and veterinary schools. Dr. Echols is an adjunct professor at Texas A&M College of Veterinary Medicine. He is also the creator of several educational DVDs including Captive Foraging, Avian Blood Collection, Avian Necropsy and Cytology, Basic Non-Surgical Procedures, and The Expert Companion Bird Care Series through Avian Studios.
Scott entered veterinary school at the age of 19—the youngest member in his class. After graduating magna cum laude from Texas A&M College of Veterinary Medicine in 1995, Scott entered a residency program at the Medical Center for Birds with Dr. Brian Speer in Oakley, California. Dr. Echols credits his 5 years of working with Dr. Speer with introducing and instilling his deep interest in avian medicine. Also during this residency, Dr. Echols developed an interest in wildlife art. Two of his works, Two Collared Aracaris and Archaeopteryx, have graced the cover of the Journal of Avian medicine and Surgery. Upon returning to Texas in 2000, Scott became the director of Avian Medical and Surgical Services at Westgate Pet and Bird Hospital in Austin, Texas.
Dr. Echols is a frequent lecturer at multiple universities and conferences in the US and abroad. He was the 2007-2008 president of the Association of Avian Veterinarians (AAV) and was also been named the 2007 Texas Non-Traditional Species Veterinarian of the Year.