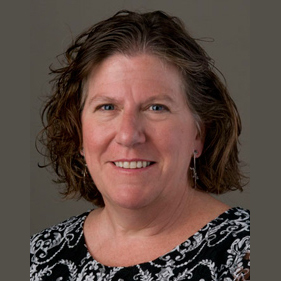 2014
Dr. Joanne Paul-Murphy
Dr. Joanne Paul-Murphy is a Professor in the Department of Medicine & Epidemiology and Chief of the Companion Avian and Exotic Pets Medicine Program at the University of California at Davis (UC Davis) School of Veterinary Medicine. She is also the Director of the Richard M. Schubot Parrot Wellness & Welfare Program at UC Davis.
Dr. Paul-Murphy earned both her Bachelor of Science degree and her Doctorate of Veterinary Medicine from Cornell University. She then completed a residency in zoological medicine at the University of California under Dr. Murray E. Fowler. After completing her residency, Dr. Paul-Murphy served as Chief of the Zoological Medicine Service at UC Davis for two years before working as first an associate veterinarian and then Chief of Service at the California Primate Research Center. In 1991, Dr. Paul-Murphy moved to the University of Wisconsin- Madison where she first worked as a research animal veterinarian primarily at the Wisconsin Regional Primate Research Center and later as an Honorary Associate Fellow at the Grayford Nelson Institute for Environmental Studies at the University of Wisconsin – Madison. In 1994, Dr. Paul-Murphy began working at the School of Veterinary Medicine as a Clinical Assistant Professor working her way through the ranks until she became a full Professor. After 18 years at the University of Wisconsin, Dr. Paul-Murphy transferred to Davis in 2009 where she took her current position.
Dr. Paul-Murphy is board-certified through the American College of Zoological Medicine (1991) as well as the American College of Animal Welfare (2012). In 2013, Dr. Paul-Murphy was the first person to be awarded in one year an annual research grant from the American Association of Zoo Veterinarians, the Association of Avian Veterinarians, and the Association of Exotic Small Mammal Veterinarians, and she successfully secured over $260,000 in competitive research grants as principle or co-investigator from 2011 to 2014. Although her research interests focus on comparative analgesia and companion bird welfare, her contributions to the field of zoological medicine in general and avian medicine in particular are extensive in number and breadth of field. She is the senior author on 15 peer-reviewed publications during the past 3 years alone.
Unable to attend the 2014 Association of Avian Veterinarians (AAV) Annual Conference, Dr. Paul-Murphy is surprised by Drs. Michelle Hawkins and Krista Keller as shown in the brief (3:30) video below: