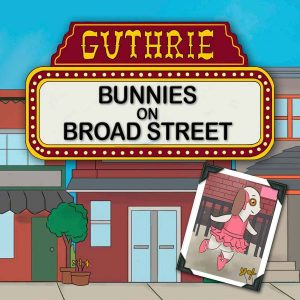 If you ever needed a reason beyond the shopping outlets to visit historic Grove City, Pennsylvania, in the northwest section of the state, then the book "Bunnies On Broad Street" might tempt you. Besides being "The Crossroads of the East," the town now boasts a city scavenger hunt downtown. This hunt isn't for anything mundane like safety pins, bottle caps, or cotton swabs. The search is for rabbits! Rabbit sculptures, to be exact.
Bringing "Bunnies On Broad Street" To Life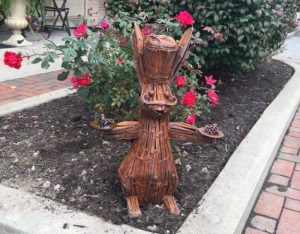 It all started when author and book publisher Leann Smith was inspired by programs like the Mice On Main Street scavenger hunt in Greenville, South Carolina. That itself was inspired by the book "Goodnight Moon." Nine bronze mice sculptures were placed around Greenville to create a scavenger hunt. Several years later, a book was written telling the story of the mice. Smith and the Olde Town Grove City nonprofit worked to find an author, illustrator, and sculptor to create a scavenger hunt experience in Grove City. The result was the illustrated book "Bunnies On Broad Street" that guides people around town in search of Lulu Bunny, and 10 metal sculptures crafted by renowned sculptor Bill Secunda that bring the bunnies to life. The author is Emily Morgan and illustrations are by Sarah Meghan Fedor.
The Gift Of "Bunnies On Broad Street"
The book and bunny sculptures aren't just a fun scavenger hunt. Together they reveal fascinating bits of history about Olde Town Grove City. The starting point of the hunt is the Grove City Community Library. Spoiler alert: One of the bunny sculptures is near Joden Jewelers and shows a bunny in a plane, which represents Oakley G. Kelly, a record-setting flyer who served in the military and who grew up in Grove City. Lulu Bunny has already made appearances at several Grove City events, including Grove Fest. It looks like she will be part of future events, too. The hardback book is available at b'gifted in Grove City, and all profits support Olde Town sustainability.