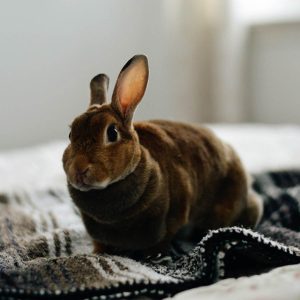 As much as they bring us companionship and unconditional love, pets can get very expensive, especially when it comes to veterinary care. Many pet owners struggle to cover basic vet care bills, not to mention emergency treatment that can cost several thousands of dollars.
For this reason, a myriad of charities and nonprofit organizations offer various financial programs and grants to provide help for those who are in need. Depending on factors such as the pet, the type of medical problem, and your financial status, you might receive financial aid ranging from a few hundred dollars to much more. Here we'll look into the resources available to help pet parents pay vet bills of small mammals like rabbits, guinea pigs, and others.
Costs Of Owning A Pet
Unless you're a fish owner, annual costs of keeping most common pets (food, treats, grooming, basic medical care, etc.) will, on average, sum up to more than $300. According to ASPCA analysis, annual costs of owning a dog can reach $700 to $1000, depending on the dog's breed and size. For cats, annual costs can be as low as $162 per year, but it's common to spend about $800 annually, which can equate to approximately $15,000 over a cat's life span. Even keeping birds or small mammals like rabbits can round up to $500 per year.
When you include the necessary initial costs, like adoption/buying expenses, supplies like cages, crates, then neutering/spaying and similar, the first year of pet-ownership becomes expensive.
Regular veterinary care, such as vaccination and checkups cost around $70 to $200, while emergency visits and chronic disease treatments like chemotherapy, heart disease treatments, diabetes, or physical therapy can easily cost $3,000 and more, typically exceeding any planned pet-care budget.
Be Resourceful With Your Pet-Care Budget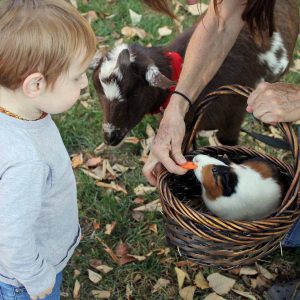 Pets are a great responsibility, which is why it is necessary to think about your financial means before bringing an animal into your home and heart. To keep track of your pet-care budget, it may be worth creating a separate savings account just for your pet. Another great option is to opt for a monthly pet insurance program that covers medical expenses.
Choosing a trustworthy veterinary clinic can also be of great importance when money is tight. Don't be embarrassed or afraid to consult with your vet about payment options or installments. Many vet clinics are happy to offer their trusted customers feasible payment plans or a discount. Also, if your pet needs basic vet care, there are low-cost clinics that focus only on the non-emergency, non-threatening medical situations at a much lower price. Ask around about your local vet clinics and their payment policies.
Emergency cases, accidents, and life-threatening diseases unfortunately do happen and often require costly treatments, tests, and diagnoses. In these cases, the best option for struggling pet parents is charities and organizations that can substantially ease the financial pressure and act promptly to ensure treatment as soon as possible. Depending on the medical problem in question and the type of organization, financial aid goes from around $100 to $6,000 upward.
Organizations That Can Help With Vet Expenses
Organizations and charities that help with vet expenses break down pets' needs into four main categories. The category your pet's needs fall under determines how much you might be eligible to get:
Basic care (neuter/spay procedures, vaccination, dental care, etc.)
Non-basic care that is not urgent (including long-lasting treatments like cancer treatment, heart disease and similar)
Urgent care (bone ailments, testing)
Emergency care, which covers life-threatening injuries, accidents, and illnesses
Most resources can provide financial assistance with the emergency and non-urgent, non-basic care; These are the most common medical situations pet owners have hardships with. Optional medical procedures that aren't a priority in pet care, like providing dog stud services for artificial insemination, for example, are usually not included in the qualification list.
To help you find a financial program to suit your needs, following are five possible resources. It's important to keep in mind that this list highlights only a few charities, so there may be other useful options to check out. Try an internet search of "pet owner financial assistance" for more alternatives. Before applying for financial aid, bear in mind that each organization applies different rules and needs specific eligibility requirements you have to meet in order to be granted financial aid. All of the needed info and guidelines are provided on their websites. Remember, if your pet needs medical care, there might be a way you can get it without breaking the bank.
The Pet Fund
The Pet Fund will consider funding requests for all domestic companion animals, such as rabbits, birds, pot-bellied pigs, pocket pets such as guinea pigs, as well as cats and dogs.
This nonprofit organization helps pet owners deal with bills related to non-urgent, but not basic care (vaccination, dental care, etc.) like cancer treatment and chronic heart disease treatment. Due to a long waiting list, it's necessary to take into account the possible waiting period, as there are many pets in need of financial aid. You are also asked to give proof of your financial income, as well as an estimation of the medical urgency and costs by your vet.
RedRover
RedRover offers assistance to a variety of animals including birds, rabbits and guinea pigs. In case of emergencies, such as life-threatening injuries or accidents, natural disaster consequences, and domestic violence this organization immediately responds to cover for veterinary care, with grants usually between $150 to $200, as well as shelter for those who are not able to keep their pets at the moment.
They can also help with Emergency Boarding Grants if owners are ill and unable to care for their pets due to the COVID-19 virus.
Friends And Vets Helping Pets
This charity solely functions thanks to public contributions and donations. Friends And Vets Helping Pets is eligible for applicants that own a pet — whatever the animal or breed — in need of post-surgical treatments, tumor treatment, ambulatory care, expensive medication, and similar, not for routine vet care. All applicants need to provide veterinary approval along with a treatment cost estimate.
Frankie's Friends
At Frankie's Friends, any financial assistance is provided for those caregivers who are not able to provide for their pets, whether bunnies or pooches. The aid covers emergency and special vet care, for pets that would otherwise be euthanized or left without needed treatment. Grants go up to $1,000 per household and depend on the medical expenses of the pet.
Shakespeare Animal Fund
This charity aims at providing help to the elderly and disabled pet owners of low income who are not able to cover their pet's emergency care. At the Shakespear Animal Fund website there's a list of specific emergencies (car accidents, toxic chemicals exposure, bite wounds, and injuries, etc.) that are considered acceptable and a condition for applying for financial aid.