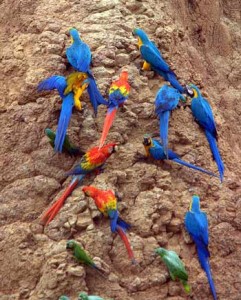 All bird lovers typically enjoy several recourses to their affinities. Those are most often satisfied by actually owning an exotic bird as a pet, backyard viewing of domestic birds, and marveling at extraordinary and daring photographs of their favorite breeds. But did you know that there are many available bird-watching tours, sites, and lodges that cater to a chosen area's unique display of birds in the wild? Surprisingly, there are many such enchantments all over the world.
Choose Your Favorite Birds & Location
If it is your thrill to view the birds you're most accustomed to (parrots, toucans, macaws, etc.), then there are plenty of South American locations such as Cock Of The Rock Lodge in The Cloud Forests of The Manu Mountains in Peru. There, you can spend scheduled days in the Manu Wildlife Center engaging in breathtaking views of hundreds of parrots and macaws in their natural settings. You'll watch them behind "blinds", which allow you to quietly enjoy their many activities. You will also see them as you travel from various points in the tour.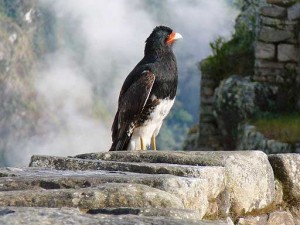 In addition to the birds and other wildlife, you will be immersed in the beauty of nature as it's meant to be appreciated. This tour can be set up with a specialist company, Wildside Nature Tours. However, there are several other tours that involve train rides to Machu-Picchu, with equally spectacular views of native Condors, a wide variety of other bird species, and, as you travel through the Amazon rainforest, many species of monkeys in their many ways of life. Of course, there are plenty of Inca — and pre-Inca — ruins to photograph as well. There are just so many incredible experiences to be had with such tours. Other available tours in other parts of the world include the world famous Galapagos Islands, with its several birding and wildlife tours. Those provide close-up views of islands native iguanas, turtles, the brightly colored crabs, and the islands' variety of birds that include Cormorants, Penguins, Albatrosses, and Finches.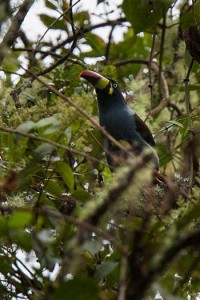 There are tours that originate in Africa, Indonesia, China, Armenia, Central America, really just about anywhere that there are unique spreads of nature with an incredible collection of wildlife that inhabit these aforementioned places.
By Lodge, By Boat, By Blind, By Cruise…
Tours can be enjoyed in several ways. We explored in detail the lodges and boat courses, and the many non-invasive "blinds" by which to visually take in the beauty of birds. But there are also cruises that design their itineraries around the indigenous wildlife that can be enjoyed. There are series of Bird Festivals that can be attended whereby you not only see birds, but also enjoy instructive workshops on those birds. Even more exciting are the various photography tours that encourage the use of your cameras, and get you as close as possible to the wildlife so that you can capture your own timeless photos to display and to enjoy your entire lifetime.
If exotic birds and the various manner of wildlife that accompany them are beautiful to you, perhaps the planning of one of these many individual tours might be an unforgettable journey for you. To get you started, here is an invaluable link to a site that will provide almost every step needed to involve yourself in the time of your life.