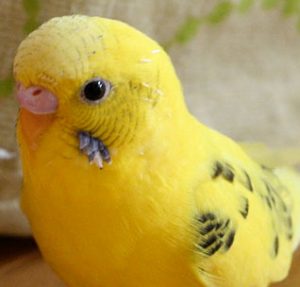 End of summer means school is back in session; a time when stores are full of back to school supplies. If you share your home with a pet bird, this can also be an opportunity to take inventory of items that can help you better care for your feathered friend. See how some basic school supplies can help up your game when it comes to caring for your pet bird
Ruler 
Let this be a reminder to take a good look at the size of your bird's cage. Those new to birds often make the mistake of buying too small a cage for their species of bird or they opt for a "starter cage" with the intent of upsizing in the near future. After a while that smaller temporary cage might become the one and only cage. So go ahead and take out the ruler or tape measure and see if your bird's cage is up to minimum standards.
Notebook & Pen
Another basic, yet useful item, and there are plenty of 25-cent spiral notebooks and 10-cent pens for sale in the bargain bin. For less than half a dollar, you can keep track of all sorts of things in regard to your bird's health. You can mark down when your bird starts to molt and for how long. Molting can be taxing on a bird's body so you'll know to offer extra nourishment during this time.
We have Fit Bits to keep track of the amount of exercise we do and to nudge us to exercise in the first place; your bird has you. When was the last time you took inventory of how much exercise your bird is getting? Reach for the notebook and pen and start jotting down. And while you're at it, take note of everything your bird eats in a week to see if you're hitting all the nutrition categories.
Flash Cards
Looking for a fun way to expand your bird's vocabulary? Try a deck of kindergarten prep flash cards! Even if your bird isn't a talker, he/she will certainly enjoy spending time with you as you point to a new word and say, "Bird!'
Post-It Notes
There's nothing like a good 'ol Post-It Note to reminder on the fridge or door that it's time to clean the bird's cage or that you're running low on pet bird essentials.