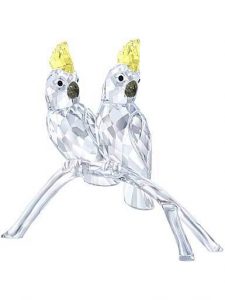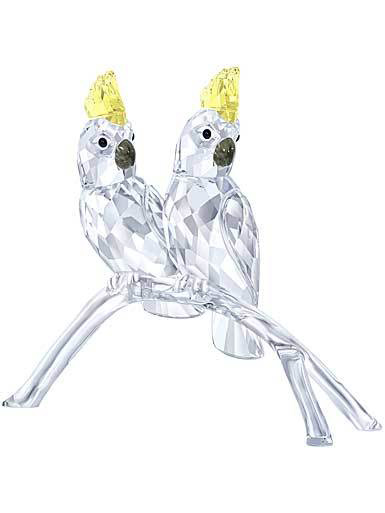 In the past, I've written about various art forms that use the exotic bird as their platform. There are films, prose, drawings on walls and canvases, and musical expression. As with all things, the forms of expression are limitless. Another one to look at now is the hand-designed craft of sculpture.
Parrot Figurines
Sculpture comes in many forms. One is the meticulous and purposeful art of figurines. In 2017, Barnebys, an auction house and dealer of antiquities located in seven countries, put up for auction two delightful pieces of resin creations. Created in 1985 and 1988, these are carefully painted and beautiful replications of a Moluccan Cockatoo (1988), and a Grey African Congo Parrot (1985). Both are depicted as being on tree trunks. The Parrot is looking downward while the Cockatoo is standing proud and tall. These items were recently on bid and (by the time you read this) are being displayed in someone's home. And while these pieces were not rare or likely sold for much, they are a part of a world's fascination with our bird treasures.
Barnebys also had an older Art Deco piece available from the 1930s. The ceramic piece is a pitcher designed to look like a toucan. The liquid poured from the beak of the bird. This interesting piece was designed and created by a Czech artist, Ditmar Urbach, who hand-painted the artfully inspired pitcher.
High-End Bird Figurines
Art has a tendency to extend from the lower and more accessible ends to higher, least affordable heights. As with all art, the design, the creator, the materials used, and the time frame in which they were created all play a part in the way the pieces are accepted and the price that is attached.
There are pieces that are crafted out of fine and extremely beautiful crystal. Swarovski is a creator of exquisite pieces that include stunning bird artwork. For a "mere" $1,700, a gorgeous and desirable crystal of a Blue Parrot can be had. Others include a Cockatoo Pair ($265), Paradise Pink Cockatoos ($869), a pastel yellow and lavender colored Budgie pair ($239), and a clear crystal sculpture of Turtledoves ($629).
In porcelain art, the prices soar even higher. Like fragile crystal, the artwork must be carefully attended to in order to avoid breakage that would render the piece unsellable. One such beautiful piece is that of Lladro Swans taking flight. Priced at a breath-catching $4,300, this comes with insurance in case of breakage. The insurance ends when the piece is officially retired and begins to assume a rare status as no more will be made. Another Lladro porcelain piece is a Macaw Bird that is being sold for $1,650.
If you want rarities, these can be had at a premium price. In fact, the tax alone on such a piece is more than enough to make you gasp. An authentic metal and crystal figurine of Golden Peacock, handcrafted by world-famous artist Jay Strongwater, demands a price of $28,000 (tax assessment of $1,750!).
One of the more pricey — and ultra-rare — pieces is a wood-carved eagle by noted wood-carver, Wilhelm Schimmel. Schimmel lived in Pennsylvania in the mid- to late 1800s, carving magnificent works out of soft pine, and selling them for pennies. Today, many of those carvings are housed in high-end museums and carry high worth. The previously mentioned eagle carving by Schimmel is 26 inches high and 32 inches wide. This piece carries a realized value of $427,500 in U.S. currency.
There are many art forms of birds available in all price ranges and for many, many purposes. Whether to simply complement a table arrangement, display in a cabinet or shelf, or to treasure as a genuine work of art, bird sculpture not only showcases these beautiful birds in an artful setting, but also underscores the many ways in which we can immortalize a vision of these fine-looking birds from the perspective of an artist.