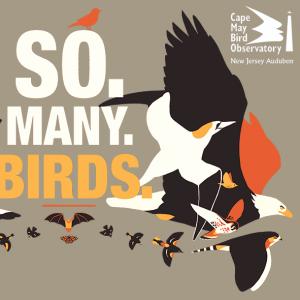 The experience of bird-watching has become a social phenomenon. Although many of us have always loved the sight of birds in our yards, or in wildly exotic vacation locales, an increased emphasis on conservation, protection, and the sheer joy of experiencing birds in natural settings has upped the interest levels of the public to historic proportions. And, of course, that's always a good thing. With our populations of exotic birds in rapid decline, the more interested parties become involved in the birds' well-being, the better chance all of them, even endangered breeds, have in surviving the next 80 years leading into the next Millennium.
Long Tradition of Counting Birds
Organizations like Audubon (established in 1905), National Geographic (established in 1888), and a host of smaller but equally dedicated establishments throughout the last 100 years, have contributed greatly to the understanding and observation of our birds in their natural habitats. With an avalanche of detrimental conditions (tree-clearing, introduction of predators, and diseases), many of our natural birds have become endangered, some to the point of extinction.
Much has been written about annual bird counting events like National Bird Day (January 5), October Big Day (October 6) and other important and activity-rich, calendar-driven undertakings. Nevertheless, it's great to become aware of individual location-based events that are created specifically to bring delight to viewers, and to encourage the understanding of our birds and their need to live alongside us and other creatures in our rapidly changing world that even humans find unsettling for our own purposes.
The Cape May Fall Festival
One such happening is the upcoming 72nd Annual Cape May Fall Festival in Cape May, New Jersey, on October 18 to 21, 2018. The Cape May Bird Observatory and the New Jersey chapter of The Audubon Society host a collection of fun with 31 separate bird walks, nine boat trips, 11 exclusive indoor programs, a varied collection of vendor booths, and multiple social events. Evening programs include talks by ornithologists, and a lavish buffet spread for diners. All in all, this singular event is representative of an intensified attempt by many such organizations to involve and educate interested people and families. (If you miss this particular New Jersey event, remember that it occurs every year.) For a nominal fee, a group of fascinated enthusiasts can engage in a potentially unforgettable, possibly life-changing event that could help to change our world for the better. (For more information of the Cape May Fall Festival, explore here.)
With well-organized events like the Cape May Fall Festival, the world is increasingly richer with bird-centric (and other creature-centric) awareness. With a bit of properly phrased Googling, one can essentially come up with a wealth of things to take part in over the course of an entire year.