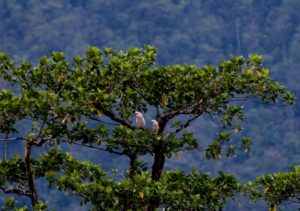 Wild parrots need our attention and help, not just to thrive but often simply to survive. Many worthy research and conservation organizations are working hard to protect a wide diversity of parrot species. Lafeber is committed to helping. We hope you will be inspired as well. This month takes us to Indonesia.
Originally known as Project Bird Watch, The Indonesian Parrot Project (IPP) was established in 2001 by Dr. Stewart Metz and Barbara Bailey. They first visited Indonesia in 2001, and were captivated by the people, birds, and exquisite islands. That trip changed their lives and inspired them to create IPP, whose mission over the last 20 years has grown to include conservation support for several parrot species: Moluccan cockatoos, Eclectus, various other cockatoos, great-billed parrots, and lorikeets.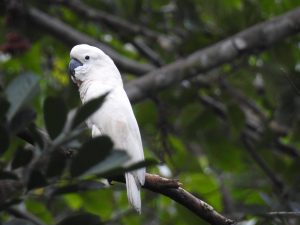 Dr. Metz also shared his life with China, a wild-caught Moluccan, so he was deeply inspired to shepherd conservation of this endangered species. Stewart was a personal friend and mentor, and in 2003 he told me "these marvelous creatures are my passion. They grab at one's heartstrings and then become almost a reason for being." If you live with a Moluccan cockatoo, also referred to as a Salmon-crested or Seram cockatoo, you know what he means!
A Complicated Landscape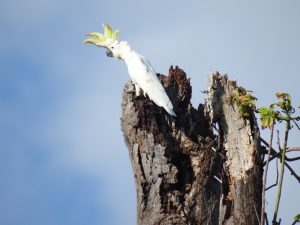 Indonesia is a vast archipelago of over 17,500 islands and has a complicated geography. If a parrot is confiscated from a smuggler, it is not always clear which island that bird originated from or if it can be safely released. In addition, Indonesia is part of the Ring of Fire, and constantly subject to earthquakes, volcanic eruptions, floods, and other major weather events, often making travel and communication a challenge. The work of IPP and its Indonesian counterpart, Konservasi Kakatua Indonesia (KKI), is ambitious, enterprising, and often exhausting!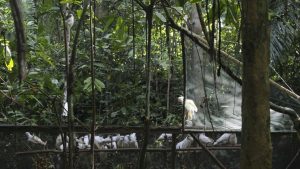 We still have so much to learn about the lives of wild parrots, especially the most endangered and vulnerable ones. IPP is supporting several scientific efforts such as genetic, census, breeding, and ecologic studies. If you live with a cockatoo or Eclectus, don't you want to know more about how they breed, build nests, and communicate with each other; as well as what they eat and what their flock dynamics are like? For those most endangered species, like Indonesian cockatoos, it is extremely important that we ask these questions and support those organizations that can help us find those answers before it is too late.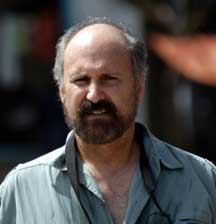 Stewart Metz, who we sadly lost in 2017, knew that the only way to staunch the tide of poaching and trapping, was to help local populations find other sources of income and work. Habitats where parrots live are also places of great poverty, so it essential to create sustainable income for the local community. Therefore, IPP helps support the forest wardens who find and track active nests. It also supports local women's cooperatives for arts and crafts, as well as organic farming.
The love Stewart Metz had for the Moluccan cockatoos and the people of Indonesia was palpable in everything thing he said and did. He remains an inspiration to this day, and his remarkable conservation work now continues in the good hands of Executive Director Bonnie Zimmerman and the Indonesian community at large. Check out the IPP documentary.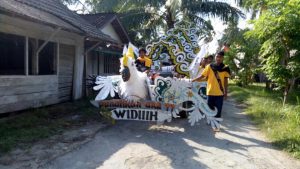 Lafeber's $500 GLOBAL PARROT conservation grant this month goes to the Indonesian Parrot Project.  You can help too. For more information or to make a tax-deductible donation, go to: https://indonesian-parrot-project.org/ As they say in Bahasa Indonesia, "Sempai jumpa!"  (Cheers!)