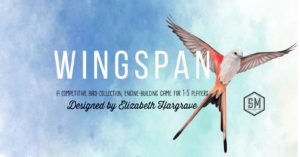 Back in 2005, a young lady by the name of Elizabeth Hargrave caught a newfound bug for board games while on a trip. Deeply impacted by the thrill, she wondered if a game could be produced in themes other than the usual historical, and science fiction slants. Being a bird fan, Elizabeth pondered the conversion of a quest for birds and their identities into a satisfying tabletop board game.
With a resurging interest in board games brought on by the newer Cataan sets, Elizabeth Hargrave began the groundwork for a new game. Originally designed within an Excel spreadsheet, the concept was brought to Stonemaier Games, which found the game a fascinating one. They produced the base game of Wingspan, and before the dust had settled after its release, the game became one of the most popular board games available. As of this writing, Wingspan has sold well over one million physical copies, with more than 100,000 digital games additionally for the Nintendo Switch, Microsoft Xbox, and other PC platforms.
New Expansion, New Bird Offerings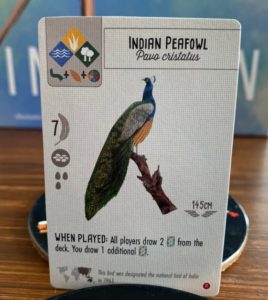 After its release, Stonemaier Games has provided two expansion sets for the game that increase the bird offerings with European Expansion, followed by Oceania Expansion. European Expansion adds 81 unique new birds to the set, while Oceania Expansion adds 95 unique bird cards. With Wingspan showing no signs of a slowdown, it's only natural to keep the top spinning with more expansion sets. Recently, Stonemaier has announced a brand-new expansion pack to be called Asia Expansion.
Asia Expansion will focus uniquely on the birds of Asia. Much of the details of the add-on is being kept tightly under wraps. However, we do know that the new set is planned for early within the fourth quarter of 2022. With likely more than 75 cards to be added, the game itself becomes quite the environment for bird attraction and growth within its amazingly fluid gameplay. Fans of the game are in full anticipation of the Asia Expansion. Stonemaier Games offers a newsletter that promises a reveal of an Asia Expansion bird card a month until the full game reveal occurs.  For each pre-order of Asia Expansion, the game company will deliver $1 to a charitable organization that benefits birds in Asia.
We originally published an article on the newly arrived Wingspan back in 2019 (read that here). Since Wingspan has culturally exploded as one of the more influential board games of the new millennium. With expansion sets, Wingspan has opened the floodgates of the game itself making for a long-enduring playing system that can be enjoyed by anyone, including a family.
The Essence of the Game
As a recap, Wingspan is played with the hopes of populating a preserve with as many birds as you can by giving them the elements that they require to settle. Each bird acquired is worth points in the play of the game. Get as many as you can within your preserve to up the chances of winning. Interestingly, the rules provide some surprise elements that can help you win even as others play their turn. There's plenty to love about Wingspan with its addictive and exciting gameplay.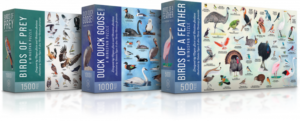 Wingspan has unprecedented acceptance and is wildly popular within the bird-loving community (and outside of it by avid game lovers looking for something new. Refreshingly, Wingspan is an attractive game that is easily playable by young children aged around ten years old. As Wingspan-mania mounts even further, Stonemaier Games has responded by developing Wingspan jigsaw puzzles for fans of the game. Check those out here.
Explore the world of Wingspan by going to the game site.