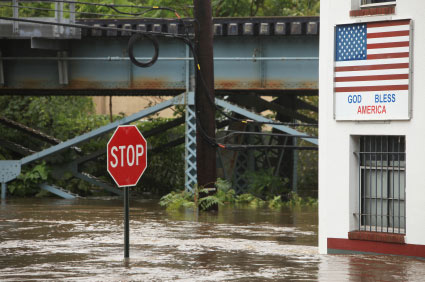 As storm-ravaged areas pick up the pieces after Hurricane Sandy, pet bird owners in hard-hit regions might find themselves facing additional challenges and wondering about the health and wellbeing of their beloved companions.
Gregory Rich, DVM, owner of the West Esplanade Veterinary Clinic in Metairie, La., an exotics practice, knows first-hand how devastating a hurricane can be — Dr. Rich's clinic was destroyed by Hurricane Katrina in August of 2005. Fortunately, before the storm hit, he evacuated the animals in his care by driving them via cargo van to his brother's home in Florida. It took Dr. Rich 18 months to re-build, and he spent nearly four months locating all the owners of the pets he evacuated from his clinic.
Dr. Rich shares his Hurricane Katrina experience, as well as what pet bird owners need to do next.
After Hurricane Katrina, what were your concerns in regard to your practice and your patients?
The biggest concern was for the livelihood of my practice. Would there be a neighborhood? Would anyone be able to return, and when? Would there be a population that would support my veterinary clinic and staff?
Five days after Hurricane Katrina, I ventured from Florida back to my clinic in Louisiana. There were gas stations re-opening, and there were cars, albeit very few, on the streets. I left my cell phone number on my door when I left and, the next day, I began receiving calls from clients needing food or medical help for their avian/exotic pets — life was present in my clinic's neighborhood!
Was there anything in particular that gave you inspiration to get you through those initial days and weeks? 
Inspiration came from friends in the avian world who somehow tracked me down by my cell phone, and called me at my brother's house in Florida to ask if I was OK. Several offered to come help rebuild. It was especially heartwarming to receive packages of bird food from companies like Lafeber to feed the 28 birds I had evacuated with.
What hazards do bird owners need to be aware of in the aftermath of a hurricane?
The biggest hazards we noted were lack of availability to clean water. Birds, rabbits, guinea pigs and ferrets that were left behind and rescued all suffered various forms of GI distress or kidney malfunction from lack of water consumption or consuming contaminated water. Dogs and cats suffered the same fate.
Strangely enough, we did not see an increase in contagious or infectious disease post Hurricane Katrina. Even at the rescue centers or avian holding facilities with hundreds of birds housed in close quarters, we did not experience outbreaks of Chlamydophila, Aspergillus or Mycobacteria.
Getting food shipments for the first week and, in some areas, the first month was not possible. Roads were impassable, distribution centers or businesses were closed. Bird clubs and individuals not affected by the hurricane provided a conduit for food and supply distribution that saved hundreds of people's pets and breeder stock from starvation.
What advice do you have for bird owners who been displaced from their homes?
Health checks are extremely important anytime pets are exposed to other pets that have unknown health status. Since it is widely thought that only 10 to 20 percent of any city's bird population has had veterinary health examination, one can surmise that numerous birds in any room or building housing rescued or evacuated birds have the potential to harbor contagious organisms.
However, in my personal experience, we did not see outbreaks of any contagious disease, and I worked with two privately run facilities that housed 76 birds at one house and over 150 birds at the second location. The stress of being left without food and/or water for days did cause some underlying disease conditions to come to the forefront in individual cases.
Did you notice any trends in your practice after Katrina, such as an increase in aspergillosis cases?
We strangely did not see the Aspergillus cases even though birds were left behind in houses filled with mold after the hurricane. And now, seven years later, we still have not seen that status of fungal disease increase in our population of local birds. We did see a large increase in intestinal parasites where birds were left behind in houses that got flooded with Lake Pontchartrain water and allowed to sit for days.
We had a huge increase in our "New Client" base post Hurricane Katrina. Everyone wanted to make sure his or her pet was OK. It seemed to be a solace to owners to let them know something was still OK in their world. No one in our country is prepared the first-time around. Everyone lives in the "It can't happen here" attitude until it happens, then you are on guard for life.
The American Federation of Aviculture (AFA) Disaster Relief Team is ready to assist anyone in need due to a recent weather-related disaster. Contact the AFA Business Office at 512-585-9800 or your Regional Director immediately so that AFA can assist you with your bird-related needs.