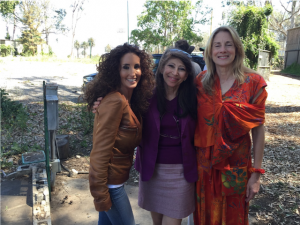 My topic this month is quite a bit different than usual. Rather than a report of the activities of the parrots in the Pepperberg Lab, it revolves around a visit I took to a very interesting place just about two years ago. The place is called Serenity Park, and it is the subject of a brand new book, Birds of a Feather, by the woman who runs it, Dr. Lorin Linder.
Serenity Park is a shelter for unwanted, abused birds, and I first learned about it when I was interviewed for a story for the New York Times magazine section. Only parts my interview made it into the final piece (much was used as background), and I was curious about the basis for the story. I found out that Serenity Park is a very special shelter, because it is staffed almost exclusively by war veterans with PTSD.
A Place For Parrots & People In Need
Severely abused and abandoned parrots can exhibit the same symptoms as these veterans, and it turns out the birds and the veterans, sensing the commonality of their issues, form amazing bonds and actually help to heal each other. Animal assisted therapy is hardly new, but this was different — the healing was mutual. I had to see this for myself.
I contacted Doc Linder, as she is called, and offered to help her with a fundraiser. Anders Sterner, one of the donors to The Alex Foundation, also intrigued, offered to help pay for my airfare, and I had several friends in the LA area with whom I could stay. I sometimes visit shelters, usually to teach the staff about the intelligence of the creatures for whom they are caring, but that wasn't needed here. What they needed was publicity to gain more support for their efforts.
As I expected, the "serenity" in the name had nothing to do with relaxation and quiet; any time a group of parrots are housed together the noise level can be deafening and the energies of the birds are always astounding. "Serenity" here came from the inner peace that both birds and veterans gained over time.
What was particularly noticeable was that, although the veterans worked at pretty much any job that needing doing, many of the birds and veterans had developed specific pairings, somehow finding each other within the overall groupings. The birds seem to recognize some emotional similarity with a particular person — the large bird who previously had lived in isolation in a cage too small even to stretch its wings seemed to understand the veteran who felt isolated from other humans.
Both began to engage in social interactions, first with one another, and then with other beings. The parrot with epilepsy bonded with the veteran with injury-induced seizures. I met several of the veterans who explained how working at the Park had turned their life around. One young man barely nodded to me on his way to feed the birds; I was told later that I was the first non-Serenity Park human he had ever even acknowledged. I came away with my own bit of serenity, cheered by the good that was being accomplished.
In her book, Doc Linder describes how Serenity Park came about, what it has accomplished, and what she hopes it will accomplish in the future. I fully support her work and her aims, and that is why I encourage you to read her book, and learn her story and the stories of the veterans and the birds who have had their lives changed for the better. Again, I realize this blog is quite a departure — and I promise a return to the activities of Griffin and Athena and my students next month! — but really feel strongly about letting as many people as possible know about Serenity Park and its inhabitants.