Webinar: "Tune In To Your Birds Daily Habits"
Date: Friday, April 3, 2020
Time: 12:00 – 12:30pm PST (double-check your local time with this time zone converter)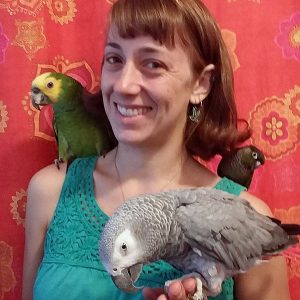 Join us for a live, interactive webinar hosted by Laura Doering, former editor of Bird Talk magazine and Birds USA magazine. Our special guest Stephanie Lamb, DVM, DABVP (Avian Practice) will talk about why we should use this time of self-isolation and work-at-home schedules to really tune into our birds' routines. You might be surprised to learn that your bird tends to follow a daily routine, just like we do!   
Missed our webinar? No problem! You can access the webinar in its entirety here: