This client education handout reviews basic care of the miniature pig. Topics covered include diet, housing, training and proper handling, as well as common health problems and preventive care measures, like vaccination and surgical sterilization.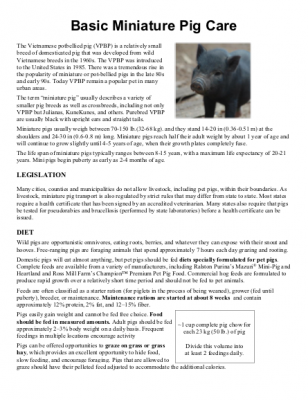 Download the PDF version of the Basic Mini Pig Care client education handout, or modify the DOCX version or DOC version for your veterinary hospital.
Considering bringing a mini pig into a home? Refer to Are You the Right Pet For Me? Miniature Pigs.