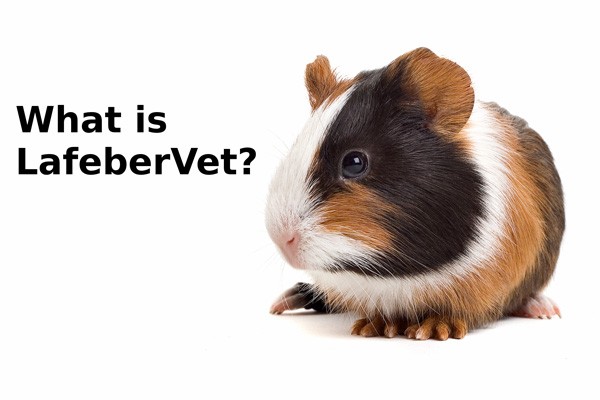 LafeberVet is an ever-growing online library of exotic animal medicine videos, articles, educational resources  and much more.
Provided by Lafeber Company, LafeberVet is for use by veterinary and wildlife rehabilitation professionals, as well as students in these fields. Access to much of LafeberVet's content is restricted, however registration is free.
Why is LafeberVet Free?
Because we love animals.
We owe animals so much. Animals have transformed the lives of so many veterinary professionals.
When asked, most veterinary professionals will admit that they became animal care givers because an animal made a profound difference in their lives, actually changing who they decided to be.
LafeberVet is our gift to these creatures that have so profoundly affected our lives and the lives of our clients. This is also Lafeber Company's way of giving back to the animals that have helped Lafeber Company grow and prosper.
With LafeberVet, we, as veterinary professionals, can effectively create a positive change for those creatures who have affected us so deeply, and upon whose very existence we have built our lives. It is a place for gathering and sharing the wisdom and expertise of the veterinary community.
What content can the general public view?
Refer companion bird owners to the Avian Expert articles posted on our sister site, Lafeber Pet Birds.
Refer exotic companion mammal owners to Lafeber Small Mammals.
LafeberVet also plays a role in the nomination and selection process for the T.J. Lafeber Avian Practitioner of the Year.
---
Creators of LafeberVet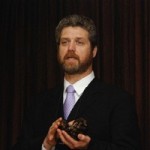 Dr. Ted Lafeber conceived of LafeberVet as an online resource for the exotic animal veterinarian. Dr. Lafeber earned his doctorate of veterinary medicine from Iowa State University in 1988. After graduation he became business partners with his father, Dr. Ted Lafeber, Sr., founder of Lafeber Company. In early 1990, Dr. Lafeber, III became president of Lafeber Company and today he also serves as its chief executive officer.
The motto of Lafeber Company is "Caring and working for the health of animals", and Lafeber Company's dedication to avian health and nutrition is well known and well respected in the veterinary medical community. To honor Dr. Lafeber's Sr. contribution to avian veterinary medicine, Dr. Lafeber created the T. J. Lafeber Practitioner of the Year Award, which honors outstanding avian private practitioners. In 2004, Dr. Lafeber, III received the prestigious Outstanding Service Award from the Association of Avian Veterinarians (AAV) in recognition of his commitment to the well being of birds. Dr Lafeber received the President's Award from AAV in 2007 in recognition of his continued dedication to avian health and welfare.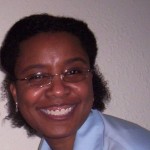 Dr. Christal Pollock is a veterinary consultant for Lafeber Company. She serves as the veterinary website editor and technical writer for LafeberVet.com and she is also co-manager of the Lafeber Company Veterinary Student Program. Dr. Pollock took the initial idea of LafeberVet.com and turned this into a concrete design, conceiving of the elements and content for the site. Dr. Pollock earned her DVM from The Ohio State University in 1995 and she completed a residency at the University of Tennessee in avian and zoological medicine. Christal served as an assistant professor in the zoological medicine service at Kansas State University for five years, and she currently lives and practices in Cleveland, Ohio. Dr. Pollock has edited, written, and presented extensively on topics related to exotic animal medicine. She is board-certified in avian medicine and serves as an associate editor for the Journal of Avian Medicine and Surgery.
---
Lafeber Mission & Core Values:
Mission: Two Generations of Veterinarians Caring and Working for the Health of Animals through Advanced Nutrition, Exceptional Quality, and Education.
Core Values:
Love of Animals
We care for the lives and well-being of animals and help foster deep connections between them and their companions.
Kindness
We are helpful with those we interact with.
Exceptional Quality
We adhere to the highest standards and best practices to craft sustainable and nutritious food for animals.
Integrity
We know that by making small improvements each day, better and better food will always be created, and this honors animals who depend on us.
Customer Happiness
We strive to make our human and animal customers happy through excellence in all that we do.
Looking for advice on a difficult case?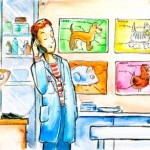 Partner With Specialists: LafeberVet has partnered with telemedicine service Veterinary Answers to provide consultations in exotic animal medicine.
Contribute to LafeberVet!
If you are interested in serving as a contributor to LafeberVet, visit our Instructions to Authors page. Please submit suggestions, comments, and questions to vetinfo@lafeber.com.