This guide to keeping your rabbit's teeth healthy was awarded first place in the 2022 second annual Association of Exotic Mammal Veterinarians (AEMV) Veterinary Technicians Client Education Materials Contest, sponsored by Lafeber Company.
This client education handout explores the basics of rabbit dental anatomy, before focusing on what owners can do to look after their rabbit's teeth. Some common dental conditions are also discussed as well as the signs of dental disease in the rabbit.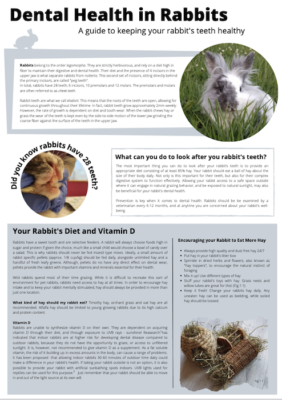 Download the PDF version of this client education handout, or modify the DOCX version for your veterinary hospital.