As Director, Dr. LoraKim Joyner:
Oversees the programs and administration of Lafeber Conservation.
Provides in-country consultation in avian conservation medicine in Central America.
Writes and lectures widely on avian conservation, human dimensions of conservation, avian and veterinary ethics, and compassionate conservation.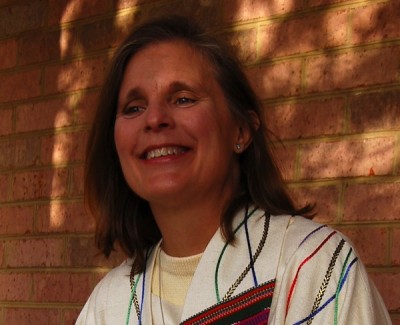 LoraKim Joyner's hope for avian flourishing led her to a B.S. in avian sciences and then later to a D.V.M. A later Masters in preventive veterinary medicine emphasized avian research. Consulting in avian medicine and conservation, she worked in the Philippines and Latin America, including Guatemala where she lived for several years. She worked as a clinical instructor and research assistant professor at the Non-domestic Avian Clinic at the College of Veterinary Medicine, North Carolina State University. There she later served as the Community Advocate, where she taught ethics and grief management as well as assisted staff, faculty, and clients in dealing with grief and ethical issues. Today she serves as the minister of the Unitarian Universalist Fellowship of Gainesville, Florida, president of Unitarian Universalist Animal Ministry, consultant for Wings of Compassion, a website dedicated to grieving, healing, and hope in avian-human relationships, and Director of Lafeber Conservation. As Director she consults in avian conservation medicine in Central America and lectures widely.
Presentations & Projects
Date
Title
Organization
Location
2015
Saturday, March 28, 2015
Rescue and Rehabilitation in Psittacine Conservation
Tufts Wildlife Clinic
Monday, February 16, 2015
Psittacine Conservation and Monitoring
Cuyamel, Honduras
Saturday, February 7, 2015 9 a.m.- 3 p.m.
Compassionate Communication : Nurturing Your Organizations
Universalist Congregation
Shelter Rock, Manhasset, NY
Wednesdays 9:30 – 11:00 p.m., January 14, 21, 28, February 4, 2015
Parrots and People of Latin America
Part of Collegium Series – by membership only
Westchester Community College, Valhalla, NY
2014
Saturday, February 8th, 9:00 a.m. – 3:00 p.m.
Workshop on Compassionate Communication
Unitarian Universalist Congregation
Shelter Rock, NY
Thursday, February 5, 8:00 – 9:30 p.m.
Congregational Meetings: Touching Hearts and Living Compassionately
Webinar
Sunday, February 2, 10:30 a.m.
Reverence for Life
First Religious Society, Unitarian Universalist
Newburyport, MA
January 21-25
Compassionate Communication
Meadville Lombard School of Theology
Chicago, IL
2013
June 4-8
Lectures in conservation and avian medicine
Universidad Pedagógica Nacional Francisco Morazán
Tegucigalpa, Honduras
May 21 – June 4
Scarlet macaw field work
Lafeber Conservation
Honduras
April 7-9
Compassionate Communication Weekend Workshop
Unitarian Universalist Southland Regional Training
Atlanta, GA
April 23 – May 17
Scarlet macaw field work
Lafeber Conservation
Guatemala, Belize, and Mexico
April 15 – April 21
Yellow-nape Amazon field work
Lafeber Conservation
Nicaragua
March 9-10th
Reverence for Life Weekend Workshop
Unitarian Universalist Fellowship of San Marcos, TX
San Marcos, TX
March 1-3
Reverence for Life Weekend Workshop
Friday evening 7 p.m. Saturday 9 – 4 p.m. Sunday 11 a.m.
Unitarian Universalist Fellowship of Gainesville, FL
Gainesville, FL
February 25, 9 – 4 p.m.
Conservation Status of the Yellow-naped Amazon in Guatemala, and Human Dimensions of Psittacine Consevation
Yellow-Nape Amazon Conservation Symposium in Guatemala City
Guatemala City, Guatemala
January 13
The Heart of Lightness, 10:30 a.m.
Unitarian Universalist Church of Valdosta
Valdosta, GA
January 12
Compassionate Communication Workshop, 9 a.m. – 3 p.m.
Unitarian Universalist Church of Valdosta
Valdosta, GA
January 11
Civility in Public Discourse using Compassinate Communication, 7 p.m.
Unitarian Universalist Church of Valdosta
Valdosta, GA