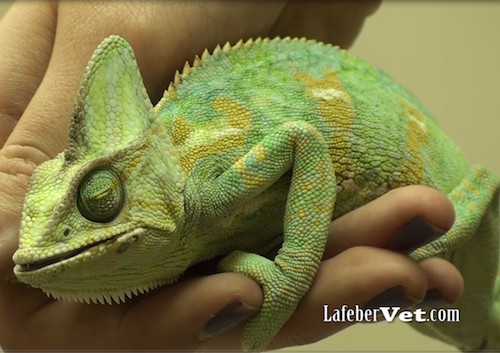 Objectives
The term "emergency" can have different connotations for different people, and this presentation will briefly discuss some of the reasons a reptile owner's perception of an emergency can differ greatly from that of the reptile veterinarian. Five common clinical presentations in the reptile patient will be explored in detail: trauma, gastrointestinal foreign body, neurological deficits, respiratory difficulty, and reproductive problems. Specific signalment and husbandry details will be explored as well as important differential diagnoses for each presentation. Appropriate diagnostic and therapeutic plans will be discussed for common conditions.
About the presenter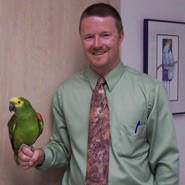 Eric Klaphake was born and raised in Nebraska. A graduate of Ripon College and Kansas State University, Dr. Klaphake practiced in an all-exotics practice in Salt Lake City for 5 years before completing a residency in avian and zoological medicine at the University of Tennessee. Dr. Klaphake currently serves as the associate veterinarian at Cheyenne Mountain Zoo in Colorado Springs. He is a Past-President of the Association of Reptilian and Amphibian Veterinarians and he is currently both the ABVP Reptile/Amphibian Regent and the Chair for the 3-day reptile session at NAVC in Orlando. Dr. Klaphake is the author or co-author of over 30 book chapters and scientific papers and he has given over 100 presentations at veterinary conferences across the nation.
Lecture notes
Download lecture notes to follow along with Dr. Klaphake:
5 Common Reptile Emergencies PDF [81 KB]
Recording
R.A.C.E. approval
This program was reviewed and approved by the American Association of Veterinary State Boards (AAVSB) Registry of Approved Continuing Education (R.A.C.E.) program for 1 hour of continuing education in jurisdictions, which recognize AAVSB R.A.C.E. approval.
Please contact the AAVSB R.A.C.E. program if you have any comments or concerns regarding this program's validity or relevancy to the veterinary profession.
Post-test
Take the post-test for 1 hour of R.A.C.E.-approved continuing education credit in jurisdictions that recognize AAVSB R.A.C.E. approval.
With a passing grade of 70% or higher, you will receive a continuing education certificate via email within 3-5 business days.
Evaluation form
What did you think? Please complete the evaluation form to provide feedback or to make suggestions for future webinar topics.
Questions + answers
In addition to an extensive live question and answer session, additional questions were submitted and answered through the webinar evaluation form.
Q:  As we don´t have specific tests to diagnose reptile herpesvirus in Brazil, is it possible to use the same PCR we use for birds or does it have a different primer?

A:  Dr. Klaphake writes:  I'd likely not trust results using avian herpesvirus PCR testing, but is usually best to contact the researchers at that lab to see if the DNA segment the primer is to detect, is carried over various viruses.
Q:  Does Dr. Klaphake recommend any good literature resources on the use of Alfaxan (alfaxalone) in non-domestic (i.e. exotic) species? For reptile patients, does he use it as an induction agent and then follow with an inhalant anesthetic for maintenance (e.g. for surgical procedures), or does he use alfaxalone boluses/CRI?

A:  Dr. Klaphake writes:  I usually use alfaxan to get non-painful procedures done in smaller reptiles that take 10-20 minutes to complete, so a single bolus. I have occasionally used it like propofol to induce, followed by intubation for surgery/painful procedures. Never used as a CRI yet.
Fransciscus Scheelings really brought its use in reptiles to the USA's attention from its earlier availability in Australia. Google his name, alfaxan and reptile for many references.
Kischinovsky, M., Duse, A., Wang, T. and Bertelsen, M. F. (2013), Intramuscular administration of alfaxalone in red-eared sliders (Trachemys scripta elegans) – effects of dose and body temperature. Veterinary Anaesthesia and Analgesia, 40: 13–20. doi: 10.1111/j.1467-2995.2012.00745.x
Below are two research gate links to free copies of studies:
https://www.researchgate.net/publication/271589619_Use_of_Intravenous_and_Intramuscular_Alfaxalone_in_Macquarie_River_Turtles_%28Emydura_macquarii%29
Q:  What are the differentials for a progressively ataxic Basilisk with excellent husbandry (have videos!) – do you reach for antibiotics if they can't afford the MRI that the local vet school is trying to set up for them (she is too small)?
A:  Dr. Klaphake writes:  For basilisk, obviously depends on diagnostics, but in US, we are seeing a lot of reptiles (and birds) with atherosclerosis as a bit of a surprise, so may be on list, along with toxin, trauma, renal disease, MBD's (check ionized calcium too), bacterial/viral/parasitic causes just to start. Antibiotic trial is often where we are pushed based on size/client finances, so not the worse route if hands are tied. Smaller reptiles may do better in CT/MRI built for lab animals like mice/rats.

Q:  Periodontal disease in bearded dragons?? The two that I've treated have died shortly after diagnosis — is there more to this disease than meets the eye?

A:  Dr. Klaphake writes:  Not a lot of actual published info on this. We are finding a lot of viruses in beardies and atherosclerosis, so might be something concurrent or perhaps even something seen in some species concurrent with severe dental disease like vegetative endocarditis. Also good to submit for histopath, especially the head!

Q:  Articular and potential visceral gout in a bearded dragon — is there a point at which I should recommend euthanasia vs. treatment (we tried, sadly died).

A:  To each their own opinion.  Factors I usually consider if my phosphorus gets above my total calcium, if they seem painful and, quality of life is poor. Not real specific, but I try to remember pain hard to evaluate in reptiles, they are very stoic and so amazing at the physiologic extremes they can survive, that if euthanasia is actually crossing my mind, I should at least listen.