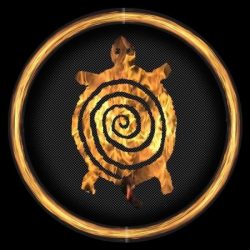 Dr. Susan Horton is a 1995 graduate of the University of Illinois College of Veterinary Medicine. She owns Chicago Exotics Animal Hospital, which she established in 2000. Dr. Horton is also a consultant for the Veterinary Information Network, particularly for the amphibian and reptile board. Sue is a Past-President of the Association of Reptile and Amphibian Veterinarians and an Editor for the Journal of Herpetological Medicine and Surgery. She is also a member of the Association of Avian Veterinarians, the Association of Exotic Mammal Veterinarians, and the American Association of Zoo Veterinarians.
Dr. Horton has presented both nationally and internationally on exotic animal medicine and surgery. Local venues have included the Aviculture Society of Chicagoland, the University of Illinois, and Purdue University. Dr. Horton has also been published in the Veterinary Clinics of North America, the Journal of Avian Medicine and Surgery, the Journal of Herpetological Medicine and Surgery, and Invertebrate Biology.  She is also Medical Director for HAPPE Parrots, Friends of Scales Reptile Rescue, and the Red Door Animal Shelter, which uses her rabbit expertise with their many wonderful bunnies.
Dr. Horton has her own assortment of exotic (and not so exotic) pets including geckos, quaker parrot, frogs, and one dog. In her "spare" time, Dr. Horton enjoys gardening, scuba diving, bird watching, camping, canning, brewing, bee keeping, beading (and working on her website).
View all content contributed by Susan Horton, DVM