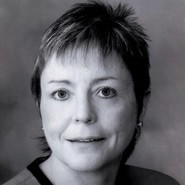 Dr. Marla Lichtenberger is a Diplomate of the American College of Veterinary Emergency and Critical Care. Dr. Lichtenberger completed an internship at the Animal Medical Center in New York City and a residency at the Animal Emergency Center in Milwaukee, Wisconsin. Dr. Lichtenberger continued on as the Senior Emergency and Critical Care Specialist at the Animal Emergency Center for 6 years. During this time Dr. Lichtenberger earned board certification in Veterinary Emergency and Critical Care.
Marla is a frequent international speaker on emergency and critical care for small animals and exotics, as well as a published researcher. Dr. Lichtenberger also served on the Board of an exotic companion mammal committee that prepared the first American Board of Veterinary Practitioners, exam for small mammal medicine in 2009.
Dr. Lichtenberger is currently the owner of the Milwaukee Animal Emergency Center for Animals, a critical care facility offering 24-hour care to not only dogs and cats but also reptiles, small mammals, birds, and other exotic animals.
View all content contributed by Marla Lichtenberger, DVM, DACVECC