Downloadable charts
Click here to download the 2-page PDF version of the Rabbit Dental Chart (2 MB) or download the reduced size version (143 KB).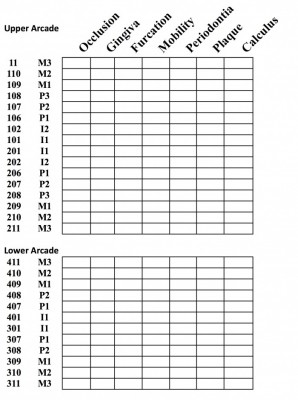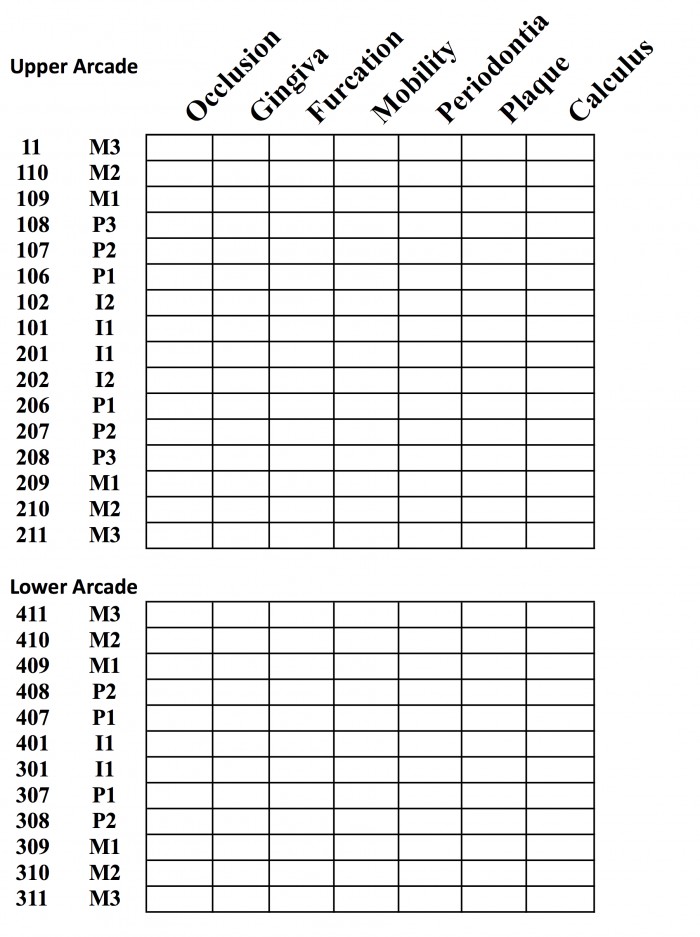 Procedures
Radiographs
Local anesthetic nerve blocks

Pre-anesthesia bloodwork
General anesthesia
Supra-gingival scaling
Subgingival scaling
Root planing
Gingival lavage
Restoration

Crown height reduction
Dental extraction
Oro-facial surgery
Subgingival scaling
Endodontics
Gingival surgery
References
References
American Veterinary Dental College. Available at www.avdc.org/dental-charts.pdf. Accessed on February 12, 2012.
Berg ML. Oral pathology and dental charting. Proc Annu Conf Western Vet Conf, 2011.
Lennox AM. Anatomy and physiology of elodont species. Proc Annu Conf Am Board Vet Pract, 2010.
Quesenberry KE, Carpenter JW (eds). Ferrets, Rabbits, and Rodents: Clinical Medicine and Surgery, 3rd ed. St. Louis: Elsevier Saunders; 2012.
Mitchell MA, Tully TN (eds). Manual of Exotic Pet Practice. St. Louis: Saunders; 2009.
To cite this page:
Pollock C. Rabbit dental chart. February 12, 2012. LafeberVet Web site. Available at https://lafeber.com/vet/rabbit-dental-chart-2/