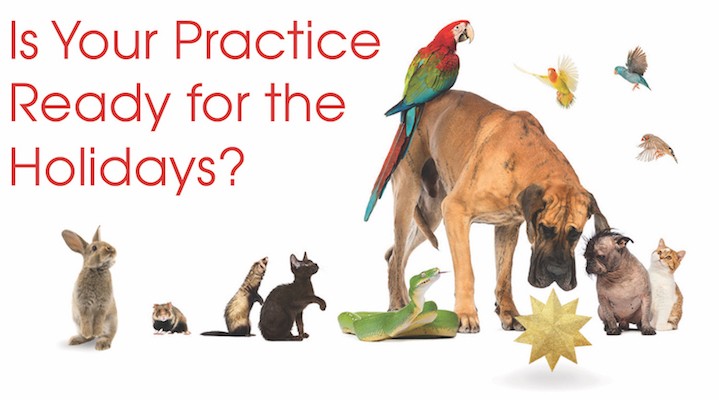 Unfortunately, emergency medicine and critical care don't stop for the holiday season, so we are just sending a little reminder to make sure that your cupboard contains enough EmerAid for any crisis over the holidays.
Lafeber Company will be CLOSED from Tuesday, December 24 through Wednesday, January 1, 2020.
Unlike past years, a skeleton crew will be processing all orders placed through LafeberVet's* Online Store (USA) during the holiday break.*
*Only online orders placed from existing accounts with shopping cart access will be processed. Orders by new registrants will not be processed over the holiday break.
The Lafeber Company office will not answer phones during the holiday break or process orders left by voicemail or email.
Wishing you a safe and joyous holiday season!