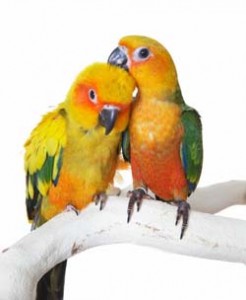 Lafeber Company has put a bright new spotlight on bird food for your conure by introducing a brand new size of Nutri-Berries!
Classic Nutri-Berries for Conures in a 12-ounce tub and Tropical Fruit Nutri-Berries in a 10-ounce bag are now available.
Same great, non-GMO nutrition, same foraging fun — all rolled into a brand new size.
What a lucky day for you and your conure!