Support the Grey Parrot Anatomy Project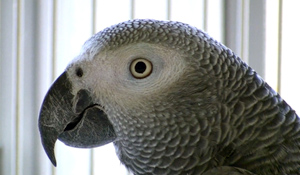 Donate Now to the Grey Parrot Anatomy Project and Lafeber Company will make a matching donation to this worthy cause.
To make a donation: Follow the links to the Tracy Aviary donation page and write 'Lafeber match' into the Tribute information section.
What is the Grey Parrot Anatomy Project?
The Grey Parrot Anatomy Project aims to create an accurate physical and digital anatomy reference, including a standardized basis for avian anatomy nomenclature, of the African grey parrot (Psittacus erithacus erithacus). A detailed description of anatomy can provide clinicians and researchers vital information for the diagnosis and treatment of diseases for all parrot species. Although long used for humans and selected animals, such anatomic references for commonly kept parrot species currently do not exist.
Did you miss the free Grey Parrot Anatomy Project web-based seminar?
View a recording of the 1-hour webinar presented on October 5, 2014 by Dr. M. Scott Echols and hosted by Lafeber Company: