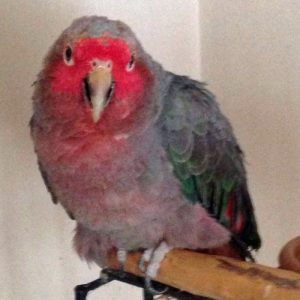 Converting a pet bird to a balanced diet is a task that many owners have had to take on. Whether it's because a bird came into the home already eating a poor diet, the bird's health changed and thus its dietary needs changed, or because the owners just didn't know that certain foods in excess were not ideal, thousands of pet bird owners have had to work on making changes.
As a veterinarian I have personally counselled many owners on the importance of a healthy and balanced diet and how they should go about instituting a dietary change. And don't worry, my advice has not come without personal experiences! I, too, have had to work on making dietary changes in my own pet birds' diets at different times. So, I know firsthand the frustrations that can sometimes come along with asking our beloved pets to eat something they are unfamiliar with and maybe not too interested in.
Let me tell you about a few pet bird patients I know about or I have had to help make the all-important transition to a more balanced diet. I hope this also helps people see that they have comrades when it comes to the frustrations and fears of being a bird parent making our beloved feathered companions go through a dietary transition.
Be sure to check out our pellet conversion resources!