Save the date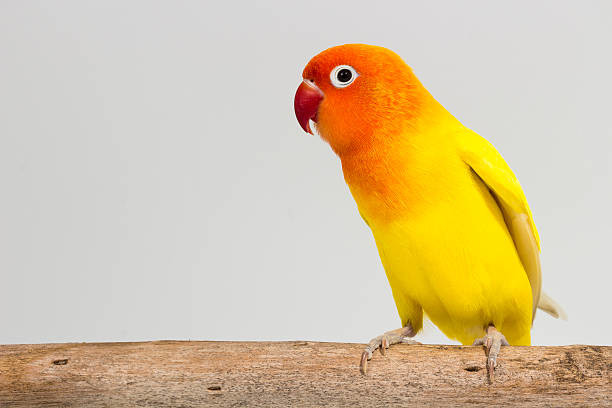 Save the Date for a RACE-approved continuing education webinar presented by
Brenna Fitzgerald, DVM, DABVP (Avian Practice).

Date:  Sunday, February 26, 2023
Time:  3 pm EST; What time is that in my time zone?

Register today for this free, interactive, web-based seminar.

Abstract
Avian ganglioneuritis (AG), commonly referred to as PDD (proventricular dilatation disease), is characterized by lymphoplasmacytic ganglioneuritis, with inflammatory infiltrates occurring in both the central and peripheral nervous system. This can include the autonomic nervous system serving the gastrointestinal (GI) tract. The resultant neurologic dysfunction leads to smooth muscle atrophy, reduced peristalsis, dilatation, and retention of food in one or more segments of the GI tract (esophagus, ingluvies, proventriculus, ventriculus, or intestine) and subsequent maldigestion. There are myriad clinical manifestations of AG beyond the proventricular dilatation from which it takes its most common name. These manifestations depend on which nerves are most severely affected; patients may have neurologic signs, GI signs, cardiac dysfunction, or a combination of these.
A compatible clinical picture, combined with abnormalities identified through imaging, such as dilatation of one or more segment of the GI tract, hypomotility and delayed GI transit, can suggest AG/PDD, but a definitive diagnosis can only be made by demonstrating characteristic inflammatory lesions histologically in nervous tissue. This requires collection of biopsies from affected segments of the GI tract to examine myenteric plexuses for lesions. Postmortem diagnosis is a simpler matter as other key tissues (brain, spinal cord, peripheral nerves, adrenal glands, heart) can be collected for histopathology.
Recently, a newly-discovered neurotropic RNA virus, avian bornavirus (ABV), was identified as a causative agent of AG. However, there is some debate about whether it is the only cause of the condition. ABV infection appears to be prevalent in captive birds throughout the world (15-45% of birds in a flock may be ABV-positive), but clinical disease is comparatively rare—most ABV-positive birds are clinically healthy and tend to remain so for long periods of time. This may be due to the fact that ABV is noncytopathic and evades detection by the host immune system. The processes by which ABV infection develops into clinical disease and is effectively transmitted between birds are not well understood. A distinct possibility is that AG/PDD represents an immune-mediated disease triggered by ABV infection. An autoimmune mechanism, involving production of anti-ganglioside autoantibodies and activation of complement and cell-mediated immune response, has been proposed and supported by the findings of several studies.
Fecal-oral transmission has been speculated considering the presence of ABV RNA in feces, urine, and crop-cloacal swabs, but studies suggest that exposure does not easily result in persistent infection (or disease) in immunocompetent adult birds. There are many documented instances of birds remaining uninfected after years of direct or indirect contact with ABV-positive individuals. Recent research has documented horizontal transmission via inoculation of wounds, as well as vertical transmission.
Diagnosis of ABV infection is based on identification of the virus in diagnostic samples or the presence of ABV antibodies. However, interpretation is complicated by our poor understanding of the behavior of ABV and host response. Reverse transcription polymerase chain reaction (RT-PCR), both conventional and real-time, have been utilized to identify ABV in diagnostic samples, of which combined crop-cloacal swabs, together with whole blood, are considered the best antemortem choice. Many commercial diagnostic laboratories in the United States offer PCR testing for ABV, but there is no standardized methodology among these or university laboratories. Given the considerable genetic variability between ABV genotypes, some may not be detected by a particular assay. Even under optimum conditions, false positives and false negatives can occur, and a positive result does not necessarily mean that the bird is infected with a pathogenic ABV genotype.
As soon as PCR testing became available, many veterinarians have incorrectly viewed it as a test for AG/PDD. It is critical to keep in mind that ABV infection does not equal disease, and as such, diagnosis of ABV infection does not in itself constitute a diagnosis of AG/PDD. Further, if or when a clinically healthy, ABV-positive bird will develop AG/PDD cannot be predicted. Polymerase chain reaction should not be considered a stand-alone test for ABV infection; rather, it should be paired with serology and it may be necessary to repeat both assays to arrive at a sound conclusion.
Serologic tests can identify birds that have either been exposed to or are infected with ABV, but cannot distinguish between diseased birds and healthy carriers. Assays shown to be both sensitive and specific are indirect fluorescent antibody and Western blot. However, these are only available in the research setting. An enzyme-linked immunosorbent assay is commercially available in the United States. Serology to detect anti-ganglioside antibodies (AGA) shows promise for detecting clinically diseased birds with greater accuracy. An AGA assay is commercially available in the United States.
Avian ganglioneuritis/proventricular dilatation disease is an incurable disease, but in some cases medical management can result in clinical improvement and recovery for a finite period and slow disease progression. Key components of treatment are (1) COX-2 inhibitors (including celecoxib, meloxicam, and robenacoxib), (2) feeding of a highly-digestible diet (formulated product), (3) antibiotic and antifungal treatment to address secondary infections, and (4) general supportive care and symptomatic management. There are other treatment approaches that are being explored, including immunosuppressive and antiviral therapies, as well as vaccine research underway.
Undoubtedly, AG/PDD and avian bornaviral infection are extremely complex, and potentially confusing, topics. They are active areas of research and new information is coming out regularly. This lecture reviews what is currently known (including varying viewpoints among the scientific community) and emphasizes what clinicians need to know about the disease, its diagnostic and treatment options, and the latest discoveries reported in the literature to help guide best practices.
Outline
Avian ganglioneuritis (AG)/ proventricular dilatation disease (PDD)

Definition and features
Pathophysiology
Disease manifestations, clinical features
Antemortem and postmortem diagnosis

Avian bornaviruses

History and features
Prevalence
Transmission
Pathophysiology
Diagnosis

Treatment options
The latest in the literature
About the presenter
Dr. Brenna Fitzgerald is an associate veterinarian at Homestead Animal Hospital in Centennial, Colorado. Dr. Fitzgerald is a 2007 graduate of Texas A&M University College of Veterinary Medicine. She then worked as an associate in a private, multi-doctor practice in Dallas, Texas, where she practiced small animal, avian, and exotic animal medicine. Dr. Fitzgerald then completed both a clinical internship and residency at Dr. Brian Speer's Medical Center for Birds in Oakley, California. She earned Diplomate status in avian practice in 2012… [MORE]
Download and share the press release.

Webinar FAQ
How do I view the live webinar event?
After registering, you will receive a confirmation email via Zoom. To access the webinar on February 26, simply select the Join Webinar button OR copy and paste your personalized URL link into your browser.
When entering the webinar "room", you will be prompted to download webinar service software. This software can be downloaded immediately before the webinar or right now to ensure a pleasant, viewing experience.
Do I need special equipment to view and listen to a webinar?
All you need is a computer (or similar device) with an internet connection. Provided your computer has speakers (can you listen to music?) you will be able to view and listen to the webinar.
What web browsers are recommended?
Recommended browsers include Internet Explorer 8 or greater, Mozilla Firefox 3 or greater, Google Chrome or Safari 4 or later. Adobe® Flash® Player 11.3 or later must be installed.
What if I'd like to view the course on a mobile device?
Apps for viewing the webinar are available for and .
Will I be able to ask questions?
If you attend the live webinar, you will be able to ask questions by typing into a chat box on the webinar screen. The speaker will read out and answer as many of the questions as possible.
What happens if I miss the live webinar?
The webinar will be recorded, and the recorded version will be available for viewing after the live presentation.
Additional questions or concerns?
Please contact LafeberVet at vetinfo@lafeber.com.
RACE approval
This program is approved by the American Association of Veterinary State Boards (AAVSB) Registry of Continuing Education (RACE) to offer a total of 1.00 CE credits to any one veterinarian and/or 1.00 veterinary technician.