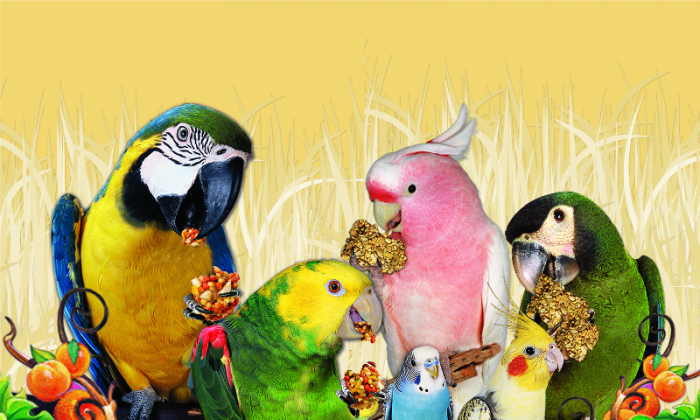 You won't be undersold
You've recommended Lafeber Company products for years. Now you can sell them without fear of being undersold. Clinical veterinarians have seen their profit margins erode years after year. Now the low prices Lafeber Company's offers to veterinarians and our new Lafeber minimum retail pricing program gives clinicians the profit on our foods they deserve.
Minimum retail price
As of May 1, 2017, Lafeber Company products have a minimum retail price whether our foods are sold in your hospital, our stores, or online (Table 1). This means you cannot be undersold by online retailers, pet chains, or any other retailer.
Veterinarians can make an 80% to 130% markup on Lafeber's best-selling products, including Nutri-Berries, Avi-Cakes, Premium Daily Diet Pellets, Hey!Berries and more.
Table 1. An example of what your practice can earn using the minimum retail price (MRP)
Product
Size
Your Price
MRP
Your Profit
% Markup
Classic Nutri-Berries Cockatiel
12.5 oz
4.14
8.39
4.25
103
Classic Nutri-Berries Parrot
3.25 lb
15.44
27.99
12.55
81
Tropical Fruit Nutri-Berries Parrot
10 oz
3.47
7.99
4.52
130
Avi-Cakes Cockatiel-Parakeet
8 oz
2.61
5.49
2.88
110
Hey!Berries Small Mammals
4 oz
2.74
4.95
2.21
81
Lafeber Pellets Cockatiel
5 lb
10.88
22.99
12.11
111
Order
Veterinary hospitals in the United States:  To order Lafeber Company products, visit the LafeberVet Online Store or contact the office at (800) 842-6445.
Free shipping
And now there's more good news:  Free Shipping.  All orders of $100 of more ship for free within the continental United States beginning July 30, 2017.