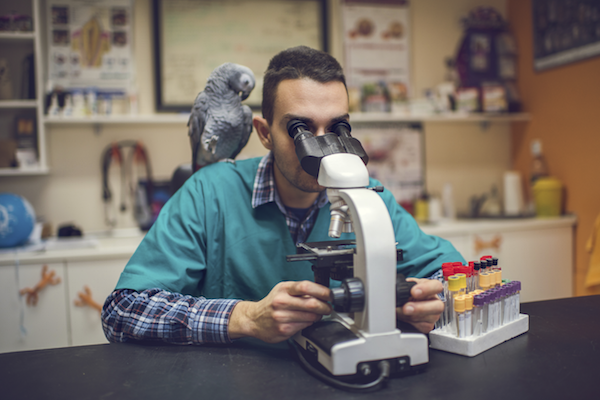 Objectives
R.A.C.E.-approved continuing education webinar presented by Terry Campbell, MS, DVM, PhD

Download the complete 3+ page abstract DOCX (27KB) PDF (88KB)
About the Presenter
Dr. Terry Campbell is an Associate Professor of zoological medicine at Colorado State University College of Veterinary Medicine. Dr. Campbell has over 30 years of experience in exotic animal medicine. His research interests focus on exotic animal cytology, hematology, and plasma biochemistry and he is the co-author of Exotic Animal Hematology and Cytology, 4th Edition, the definitive hematologic and cytologic reference for all veterinarians and researchers working with avian and exotic animals. Dr. Campbell is also the co-author of Clinical Cases in Avian & Exotic Animal Hematology & Cytology, a hands-on guide that takes the reader through nearly 100 clinical cases.
Webinar recording
Post-Test
Take the post-test. With a passing grade of 70% or higher, you will receive a continuing education certificate for 1 hour of continuing education credit in jurisdictions that recognize AAVSB R.A.C.E. approval.
Evaluation Form
What did you think? Please complete the evaluation form to provide feedback or to make suggestions for future webinar topics.
R.A.C.E. approval
This program was reviewed and approved by the American Association of Veterinary State Boards (AAVSB) Registry of Approved Continuing Education (R.A.C.E.) program for 1 hour of continuing education in jurisdictions, which recognize AAVSB R.A.C.E. approval.
Please contact the AAVSB R.A.C.E. program if you have any comments or concerns regarding this program's validity or relevancy to the veterinary profession.