Introduction
The Vets Now Surgical Safety Checklist, shared by Head of Edge Programmes, Aoife O'Sullivan, includes a list of safety issues that should be read aloud, with both the veterinarian and veterinary nurse or veterinary technician in attendance. This checklist is divided into three safety categories: induction of anesthesia, before the skin incision, and before the patient leaves the operating room.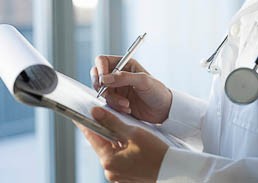 Evaluation of the patient before anesthetic induction includes the patient's physical status classification system, initially created by the American Society of Anesthesiologists (ASA). This grading system is used for record keeping, communications between colleagues, and to create uniformity for statistical analysis. The grading system is not intended for use as a measure to predict operative risk:
ASA 1. Healthy patient
ASA 2. Mild systemic disease
ASA 3. Severe systemic disease
ASA 4. Severe systemic disease considered a constant threat to life
ASA 5. A moribund patient not expect to survive without surgical intervention
Surgical safety checklist
Download the Vets Now checklist (223 KB PDF), posted here with permission.