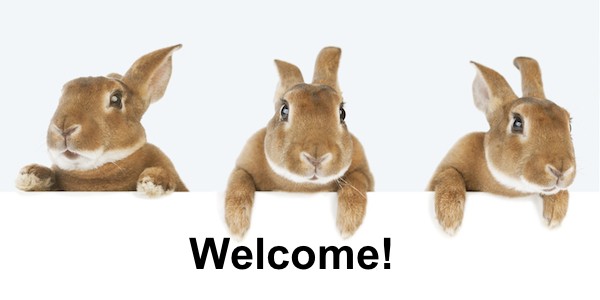 Welcome to LafeberVet's Rabbit Basics Teaching Module Level 1
Objectives
Level 1 is designed to provide information that the veterinary health professional should know before laying hands on the rabbit patient. Upon completion of this learning aid, the participant will have a basic clinical understanding of rabbit taxonomy, common rabbit breeds, rabbit anatomy and physiology, rabbit behavior, and husbandry needs.
RACE approval has expired for this teaching module. Renewal is pending.
EDUCATORS: Please contact LafeberVet at vetinfo@lafeber.com if you would like to incorporate the quiz for this teaching module into your course.
Syllabus
To cite this page: Pollock C. Rabbit basics teaching module. November 8, 2020. LafeberVet Web site. Available at https://lafeber.com/vet/rabbit-basics-teaching-module/