Introduction
La'Toya Latney, DVM, DECZM (ZHM), DABVP (Reptile & Amphibian Practice), CertAqV presented this talk for the University of Minnesota College of Veterinary Medicine Zoo, Exotics, Aquatics & Wildlife Medicine Club as part of the Lafeber Company Student Program. This recording was created for students unable to attend the live event.
Recording
This video will be available on LafeberVet through mid-April.
Client handout
Download this list of husbandry resources that Dr. Latney shares with her herptile and piscine clients.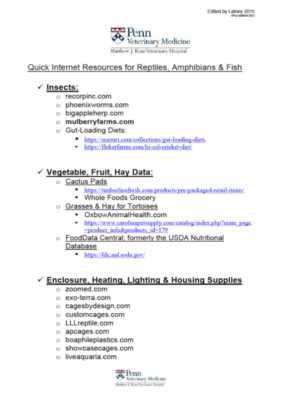 Garden resources
Explore these resources shared by Dr. Latney for building economical, effective gardens for tortoises.